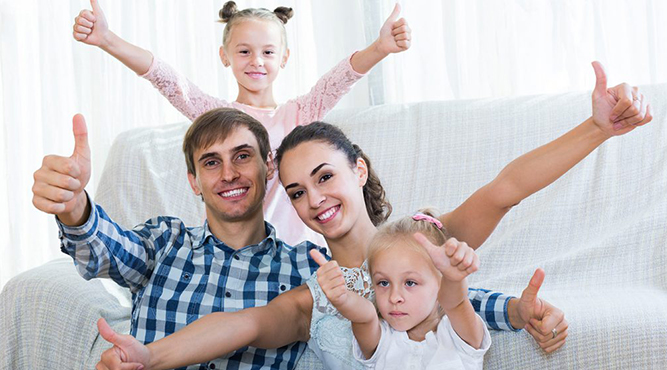 We've been fortunate to bring our customers dreams to fruition over the years. And while we can share our story, our values and methods, it is our customers that really help paint the picture of partnering with Blue Ridge Builders. We'll let them fill you in…
"We are very pleased with the quality of construction of the home. We have lived in new homes before and this house is by far the best quality we have seen. I also wanted to thank you for all your help over this past year with our sometimes silly questions. All of the subcontractors have been wonderful and very accommodating. Your final punch out crew were also great. Thanks again."
"Thank you so much for your support and kindness in helping me purchase this beautiful home. I am truly enjoying it! It turned out to be everything I wanted and it is because you were so patient in working with me. Again, thanks so much. It was truly nice working with all of you. Please give my regards and thanks to your wonderful staff also."
"We just wanted to thank you for the fabulous job you did on our home. We really do appreciate everything you did for us. We want to wish you continuous success on your future homes. Also, we would definitely recommend you as a builder to anyone we know who wishes to build a home in the future."
"Many thanks from all of us! Everyone that comes into this house is absolutely blown away! The reaction is always the same. This is a very cool place to live and we are ever so grateful. Stop by any time and thanks again for everything."
"We have a showcase finished basement! Blue Ridge Builders has demonstrated that quality work can be achieved again! All of the people who had a part in our new basement were courteous, caring and professional."
"I wanted to take this opportunity to thank you for a really beautiful home! I very much appreciate your attention to detail with everything. Also, your office staff was wonderful and very helpful throughout the entire process. Thank you again very much."
"The attention to detail was excellent. Blue Ridge Builders did everything that they said they would do in a professional and timely manner. They came up with cost saving solutions to problems that arose during the renovation. All of their sub-contractors were honest and hardworking. I enjoyed working with Blue Ridge Builders and would recommend them to anyone who is looking to do a small job, to an entire house renovation, because you will be extremely happy with the results!"
"Wayne was awesome to work with! He is very detail oriented and knowledgeable. He made building our custom home fun! He is honest, eco-friendly and very easy to contact. He still offers us advice 3 years after we've moved in!"
"We had a wonderful experience with Blue Ridge Builders! It was obvious that they truly care about the quality of their work. Their experience was invaluable even as we began planning the kitchen remodel. It was refreshing to work with a company that does meticulous work, and I didn't feel like I had to hover over them to make sure they didn't cut corners. I completely trusted them in my home.

They were friendly, punctual, and very knowledgeable. Blue Ridge Builders saw the project through from start to finish. The president of the company even checked in frequently to make sure that we were satisfied with the progress and quality. The final cost ended up matching the estimate exactly, and it was worth every penny. I wholeheartedly recommend this company!"
"I have known the president of Blue Ridge Builders, Wayne, for about 20 years, so I was already well aware of the quality that I could expect on the final product and the professionalism throughout the project. The glowing review which follows is solely due to the quality job that was performed.

Wayne was also very diplomatic when I wanted to keep the retro 50s range hood that came with the house…he finally convinced me to go with a modern style – which was completely right – the old one would have looked out of place with the modern style of the remodel. The job site was always kept clean and tidy at the end of each day. They did everything possible to minimize the disruption during the entire remodel. They came in on budget – with the only tweaks being for the awful little surprises (rotted out subfloors and such).

Wayne does the job right, because that is the kind of professional that he is to the core. He knows only how to do a quality job and is an absolute pleasure to do business with. He checked in regularly with us throughout the job and followed up several months after the job was complete to make sure that everything was right."
" We had an emergency project that needed to be completed in our commercial kitchen that required Blue Ridge Builders to work with a timeline that was in the hands of New Castle County and a second company. Since he was flexible, we were able to complete a secondary project at the same time reducing the time our restaurant was closed to one day. We didn't expect the project to be done in one day but he worked with his employee to make it happen. The work that was performed was perfect.

I am so not technical and I didn't know exactly what I needed or wanted. I knew I wanted the drywall replaced, but I didn't know the exact timeline since I had to work with another company for a second project. Wayne was extremely flexible and helped me without making me feel stupid.

At the initial meeting, Wayne gave several recommendations that I had not even considered. I used them all! Because this was an emergency project, I was in fix it mode. Wayne's recommendations were based on the future needs of my kitchen not just the quick fix. He wasn't trying to make the project bigger for his bottom line instead he was telling me that he could do more with my budget.

I cannot wait to work with Wayne again in the future. Next time, it will be for a fun project at the house."
"This was the third addition to my house. The second addition was bid out and Blue Ridge was one of the bidders. I chose Blue Ridge and was so satisfied with the work, that on this third addition, I did not bid out the job.

The owner is the general contractor and does ALL of the supervising of the job. His own employees do most of the work. He just subcontracts out the specialized task, like electrical, plumbing, etc. The remaining, including the laying of ceramic tile, radiant floor heating, installing all major appliances, installing all cabinets, etc, were done by his employees. The owner has excellent attention to detail, is creative, and is extremely conscientious. He wants you to be completely satisfied and ensures that his employees do quality work.

His prices are fair, and given the level of service and quality, there should be no doubt in any decision to use Blue Ridge Builders. The workers on the job, put in a fair day's work and did not slack off. They always left our house clean and if work was in progress, we were always told what to do and not to do. Communication is great and you can always reach the owner. In addition, the owner keeps you apprised of the progress and ensures that you are a complete partner in the entire process.

Due to other job commitments, sometimes my job was juggled around other jobs. The owner, again, kept us informed of the situation, so that we were not left wondering what happened. I absolutely recommend Blue Ridge Builders and look forward to my next project with them!"
GOOD FOR YOUR FAMILY.
GOOD FOR THE ENVIRONMENT.
Because we are a different kind of builder, we partner with the best providers of energy efficient services and products to ensure our homes and appliances are the best fit for your family and the planet.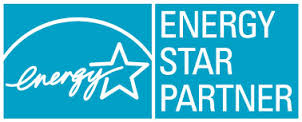 We'd love to hear more about your upcoming renovation, addition or custom home dreams. Contact Us Today!